Pride Rock Vets is a newly opened small animal Veterinary Clinic in Banbridge. We are an independently owned family run clinic. We pride ourselves in providing a very friendly and professional service. We are a very forward-thinking team that uses the latest research in advancing our treatment plans for your pets.
Priscilla Ward MVB MRCVS
Owner/Veterinary Surgeon
Priscilla qualified from the University College Dublin with a degree in Veterinary Medicine in the summer of 2013. Since then Priscilla has worked solely in the Banbridge area in small animal practice. So naturally when the time came to open her own Veterinary Clinic she chose Banbridge.
Priscilla has a real passion for all aspects of small animal medicine and surgery. She is also looking to pursue orthopaedics soon. Though she admits there is nothing better than seeing a critically ill medical case on the road to recovery, after all its what this wonderful job is all about.
Priscilla strongly maintains that the key to every animal's recovery and wellbeing is highly linked to communication between the veterinary team and the owner. This is something she prides herself and her team on. She likes for the owner to leave fully informed and knowing what they and their animal is dealing with. It is so vital in successful outcomes for treatment.
Priscilla also breeds Bernese Mountain Dogs, therefore she is very knowledgeable on responsible canine reproduction, as she has seen it all first-hand.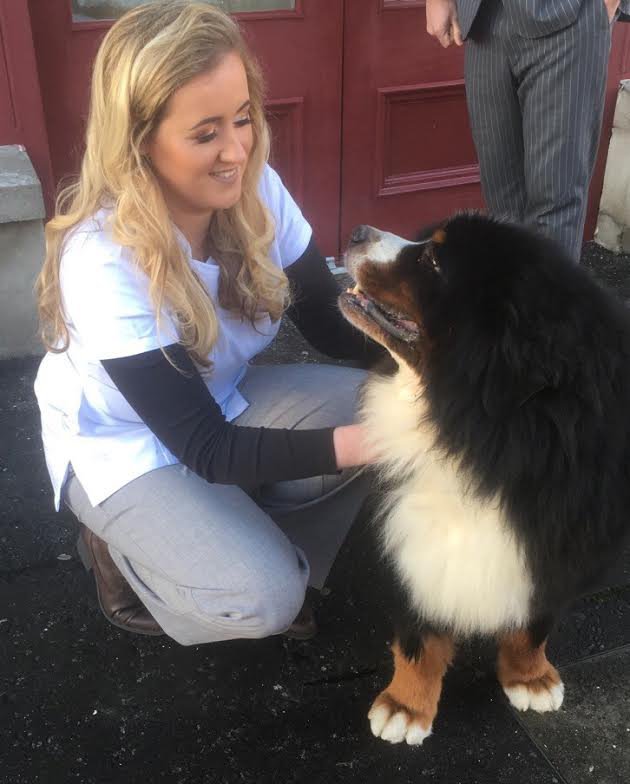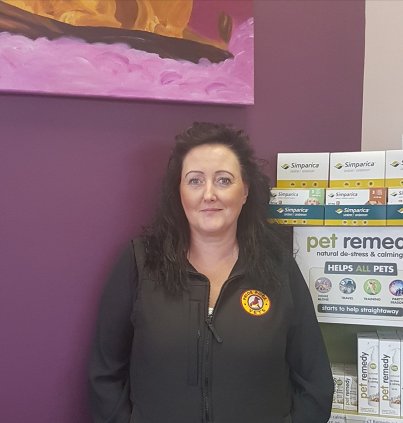 Patricia Ward
Owner/Practice Manager
Patricia has worked alongside her husband in their bespoke furniture business, Castleglen Kitchens for the last 25 years. Castleglen kitchens therefore completed the construction and refurbishment of Pride Rock Vets. She decided on a career change and is putting her business management skills to good use as practice manager.
Patricia can normally be found at reception hugging a client's puppy. She has owned dogs all her life and is loving working in the veterinary sector.
Krystal Ward
Nursing/Reception Duties
Krystal has worked for several years in community care and loved it. She has decided on a similar career but instead of caring for the elderly she will be caring for animals. Krystal will be completing her necessary training in Veterinary Nursing and is really looking forward to it.
Krystal has a variation of interests outside of work. She is a very skilled song writer and guitarist. She quite frequently bursts into song in the clinic, the inpatients are never bored.
Krystal also enjoys spending time with her Pomeranian, Puffins and catching up with friends.
Leah Leneghan
Nursing/Reception Duties
Leah has been working in the veterinary sector for a little over six years now. She has worked alongside several different Veterinary Surgeons and has picked up a vast information from each one. She completed her training in the Nursing ANA course in Greenmount Agricultural College last year.
Leah has a keen interest in the hands-on care that each animal requires from post op neutering to the severely ill hospitalised patient. She has a real love and passion for animals and it shines through every day in her work.
In her free time Leah enjoys walks along the beach and promenade with her two very adorable Beagles, Heidi and Lou.
Pride Rock Vets
Unit 4, Enville Court
5 Castlewellan Road
Banbridge
Co.Down
BT32 4AX
Contact
028 4062 9396
priderockvets@gmail.com
Hours
M - F : 9am-6pm
Sat : 9:30am–12pm
Sun : Closed